Here we go again, more Christmas! Are you sick of it yet? I sure hope not, cuz we are only half way through the month 😁
Are you ready for more Christmas? Well, buckle up! The #craftyfestivalfriends are at it again with a new mini series of hops. This time it is Christmas in July, with a hop every Friday (starting July 10th) with a different Christmas theme each time.
The theme this week is Cute Critters. There are so many adorable critters to use for Christmas, and I love an excuse to pull them out. ETA: here is the video I managed to finish!
It turns out I don't have a whole lot of Christmas critter stamps in my stash that aren't already retired. So this My Favorite Things set from last fall came out to play. It is really a a fall themed set, but hey. Adaptation!
These critters are colored with Copics. And the background is ink blended with Ripe Persimmon, Abandoned Coral, and Festive Berries Distress Oxides.
I used a stencil and glitter gel for the snow and stars. See the supply list below for which ones.
And I just can't have a naked card on the inside, sot stenciling it is!
The rest of the blog roll is at the end of this post, so don't forget to check it out.

If you are interested in the supplies I used, I have provided links below.

Some of the supplies listed below are affiliate links, some are not. If you use an affiliate link here to make a purchase, I may get a small compensation. I only use things that I love, and do not create paid posts.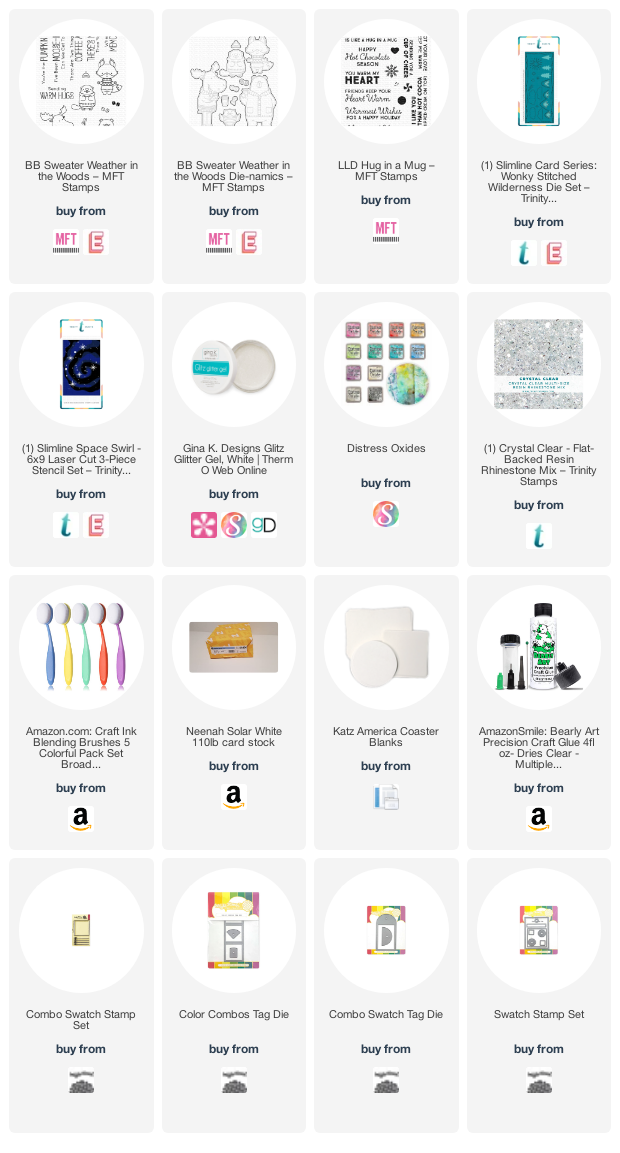 Blog Roll:
Instagram Roll:
Video Roll: