Hey Festival Friends!! This past Christmas, I decided to invite some crafty friends to join me in a Festival of Christmas with a themed limited run series of social media hops. It was so fun that we decided to do more limited run series!
And it is time for another one: Spring Celebrations. There are five episodes in this series, and this one focuses on Father's Day!
Oh, I can just see the Dad jokes coming on!! Let's bring some smiles to the Big Guys in our lives. All male role models need this, and so do we!
I have been really enjoying shopping my stash. And since I am not a minimalist, and have been building my stash since 2006, my "store" has a pretty big variety!
Today, I am using a mash up of Picket Fence Studio, Lawn Fawn, and Hero Arts.
This is a Reveal Wheel card, it couldn't tell. The sentiments are:
The Best

A Rockstar

My Hero

So Loved
The little fish are heat embossed with Hero Arts Sparkling Sea. I love how this embossing powder works in solid images!
The rest of the hop participants are listed and linked at the bottom of this post.
Some of the supplies listed below are affiliate links, some are not. If you use an affiliate link here to make a purchase, I may get a small compensation. I only use things that I love, and do not create paid posts.
Supplies: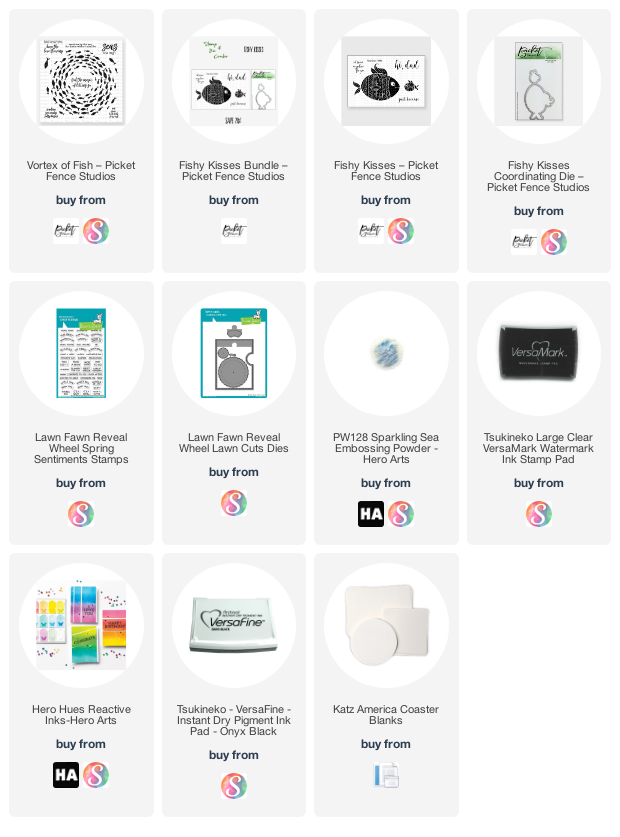 Blog Roll:
Tania Cordie
Tanya Boser-that's me!
Brianne Firth
Justin Averill
Instagram Roll:
Adam Karle
Tanya Boser
Brianne Firth
Justin Averill